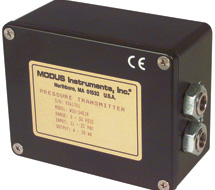 W30-33E-BVA-3R-C | Amphenol Advanced Sensors | Pressure
0-15# SS DP XDUCER BYPASS NEMA 3R W/ COPPER TUBING
Manufacturer:
Amphenol Advanced Sensors
MPN:
W30-33E-BVA-3R-C
SKU:
W3033EBVA3RC
availability:Usually Ships in Less Than 10 Business Days
add to cart

product family specifications
±0.5%, (±1% for 6 psid) (Includes Linearity & Hysteresis)
4-20 mA @ <650Ω (loop powered)
Range =60 psid = 200 psid (1378 kPa)
Range =100 psid = 600 psid (4136 kPa)
Max Operating Pressure (Proof)
Range =60 psid = 100 psid (689 kPa)
Range =100 psid = 300 psid (2068 kPa)
Liquid/Gasses compatible w/316 SS
Removable Terminals 2-(4-20mA), 14-26 AWG
Two Internal 0.188″ holes for #8 screws
Painted aluminum, NEMA 4 (IP65)
3.56″W x 4.54″H x 2.18″D, (9 x 11.5 x 5.5 cm)
product family features
316 stainless steel wetted parts
Operates on nominal 24 VDC
NEMA 4 cast aluminum enclosure
Ranges to 200 psig (1379 kPa) differential
more information & related documents
The W30 Series Differential Pressure Transmitters measure differential pressure in liquids and gases compatible with 316 stainless steel. The pressure transmitters are an excellent choice for HVAC and process applications, including measurement of differential pressure across flow elements, heat exchangers, pumps, filters, coils, and liquid level monitoring. Each W30 Series transmitter is housed in a compact, heavy-duty cast aluminum case designed to NEMA 4 (IP65) standards. The rugged design allows the differential pressure transmitter to withstand high overpressure without damaging the unit or affecting calibration. It is ±0.5% accurate and available in eight ranges up to 200 psi differential. The W30 Series is a 4-20 mA two-wire loop-powered device that operates on nominal 24 volt DC.
0-15# SS DP XDUCER BYPASS NEMA 3R W/ COPPER TUBING
Amphenol Advanced Sensors