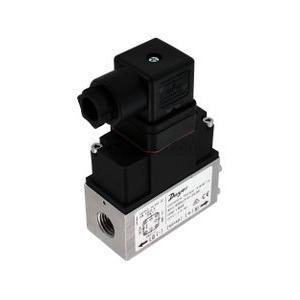 629HLP-04-P4-S1 | Dwyer Instruments | Pressure
629HLP Differential Pressure Transmitter, 0-4 Bar, 1/4" Female BSPT, 4-20 mA, (Mounting Bracket A-629HLP-BKT Required)
Manufacturer:
Dwyer Instruments
MPN:
629HLP-04-P4-S1
SKU:
629HLP-04-P4-S1
availability:Usually Ships in Less Than 14 Business Days
add to cart

product specifications
629HLP Differential Pressure Transmitter, 0-4 Bar, 1/4" Female BSPT, 4-20 mA, (Mounting Bracket A-629HLP-BKT Required)
AIR DIFF PRESS XMTR, MULTI, ±1.00%, 0-4 BAR, 4-20 MA, NO LCD, BRACKET
product family features
Rugged, versatile, high accuracy device
For liquid or gas systems requiring precise measurements
Provide excellent response and reliability
Suitable for static and dynamic measurements
Converts pressure changes into 4 to 20 mA or 0 to 10 VDC output
Compact, lightweight, capable to be installed in any arrangement making installation very simple
more information & related documents
The Dwyer 629HLP Series differential pressure transmitter is suitable for measuring over-pressure, under-pressure, and differential pressure incompatible gases and liquids with 1% accuracy. The 629HLP Series is suitable for all measuring tasks in commercial, industrial or sanitary applications. Dual pressure sensors convert pressure changes into a standard 4 - 20 mA or 0 - 10 VDC output signal.
AIR DIFF PRESS XMTR, MULTI, +/-1.00%, 0-4 BAR, 4-20 MA, NO LCD, BRACKET