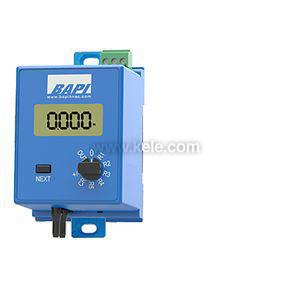 ZPS-LR-EZ-NT-IN | BAPI | Pressure
EZ Pressure Sensor (ZPS), ±0.25%, Low Range Unit, Inches WC, Display, No Tube or Probe included
Manufacturer:
BAPI
MPN:
ZPS-LR-EZ-NT-IN
SKU:
ZPS-LR-EZ-NT-IN
add to cart

product specifications
EZ Pressure Sensor (ZPS), ±0.25%, Low Range Unit, Inches WC, Display, No Tube or Probe included
Inches of Water Column||Pascals
4-20 mA||0-5 VDC||0-10 VDC
AIR DIFF PRESS XMTR, FIXED, ±0.25%, FLD SEL OUT, FLD SEL RANGE, LCD, WALL
product family features
Field-selectable ranges and output signals
Five direct and five bidirectional standard ranges
4-20 mA, 0-5 VDC, or 0-10 VDC output signal
Inches of water or Pascal engineering units
Optional large LCD display
Microprocessor controlled auto-zero
Rugged IP66 (NEMA 4) housing
Short-circuit proof and polarity protected
more information & related documents
The BAPI ZPS Series Differential Pressure Transmitter is an accurate, rugged and economical solution for measuring and reporting duct/building static pressure, room-to-room differential pressure or air flow velocities/volumes. The ZPS Series micro-machined silicon piezoresistive pressure sensor is specifically developed for low differential pressure. The sensor's custom ASIC (Application Specific Integrated Circuit) provides five-point error correction over the compensated temperature range for excellent accuracy, repeatability and stability.
AIR DIFF PRESS XMTR, FIXED, +/-0.25%, FLD SEL OUT, FLD SEL RANGE, LCD, WALL