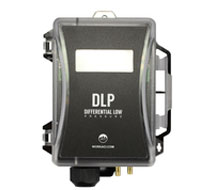 * product family image displayed
A/DLP-D50-W-B-N-B-0-C-0-S | ACI | Pressure
DIFF PRESSURE XMITTER, 0-0.5", 0-10 VDC, NO DISPLAY
Manufacturer:
ACI
MPN:
A/DLP-D50-W-B-N-B-0-C-0-S
SKU:
A/DLP-D50-W-B-N-B-0-C-0-S
Availability:
Usually Ships in Less Than 10 Business Days
product family specifications
4-20 mA output; 16-36 VDC (250Ω load max.) / 22-36 VDC (500Ω load max.)
0-5 VDC / 0-10 VDC output; 16-36 VDC / 24 VAC (+/-10%)
4-20 mA output; 24 mA minimum / 0-5 VDC / 0-10 VDC output; 6 mA max.)
Current output; 4-20 mA, 2-wire loop powered (standard); (Current limited to 21.4 mA max)
Voltage signals; 0-5 VDC/ 0-10 VDC Field selectable, 3-wire; output limited @ 5.25 & 10.5 VDC)
Field Selectable Uni and Bidirectional Ranges
+/-0.067% FSO /℉ (0.12% FSO/℃)
A/DPL-001, Proof: 270 inWC (67.2 kPa) / Burst: 415 inWC ) (103.3 kPa) for 1 inWC (249.8 Pa)
A/DPL-010, Proof: 350 inWC (87.12 kPa) / Burst: 550 inWC ) (139.9 kPa) for 10 inWC (2490.8 Pa)
A/DPL-040, Proof: 562 inWC (140 kPa) / Burst: 1004.7 inWC ) (250 kPa) for 40 inWC (9963.6 Pa)
Compensated Temperature Range
10 to 95% RH, non-condensing
Dry air or inert non-conductive gases
Flame Retardant Polycarbonate; UL94-5VA
Finger pushbutton (Spring) terminal blocks; accepts 16-24 AWG wires
Watertight Cordgrip Installed (1/2″ NPT conduit fittings accepted when Cordgrip removed)
Pressure Fitting Material
Nickel Plated Brass or Stainless Steel
1/4″ O.D. x 0.170″ I.D. Poly Tubing
4.25″L x 2.25″W x 6.125″H
No Pitot Tube or Din Rail
Non-LCD Display Version: 0.53 lbs (0.240 Kg) | LCD Display Version: 0.58 lbs (0.263 Kg)
With Pitot Tube & Din Rail
Non-LCD Display Version: 0.80 lbs (0.363 Kg) | LCD Display Version: 0.85 lbs (0.385 Kg)
product family features
Provides excellent long-term reliability
All units calibrated using N.I.S.T. certified calibration equipment
Push button Zero function
Color coded terminal blocks are easy to install
more information & related documents
The ACI DLP Series Differential Low Pressure is based on a piezoresistive, silicon sensing element which senses Differential Pressure and provides an analog output. The hinged cover on the DLP can be easily opened using the integrated locking tab on the side of the enclosure. This allows for easy access to the zero function and field selectable ranges and outputs. The DLP Series also includes an optional, five digit LCD for installation and monitoring support. The standard accuracy is ±0.25% FSO. Field selectable analog outputs include 0-5 and 0-10 VDC, or 4-20mA which correlate to a specific uni or bidirectional pressure range from 0-0.1" up to 0-40″ of water column, depending on your model selection. Each unit must be ordered with the specific pressure range needed to meet desired application requirements. Options include a Pitot Tube or Din Rail Clip. Kele is the leading supplier of building automation products. When you need the right product, right now, count on Kele.
DIFF PRESSURE XMITTER, 0-0.5", 0-10 VDC, NO DISPLAY