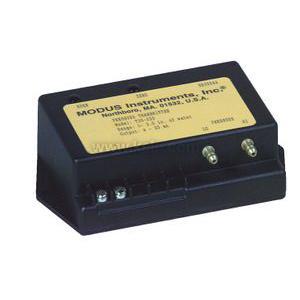 T30-020 | Amphenol Advanced Sensors | Pressure
Air Differential Pressure Transmitter, Fixed, ±1.00%, 0-2.00" WC, 4-20 mA, No LCD, Wall Mount
Manufacturer:
Amphenol Advanced Sensors
MPN:
T30-020
SKU:
T30-020
product specifications
Air Differential Pressure Transmitter, Fixed, ±1.00%, 0-2.00" WC, 4-20 mA, No LCD, Wall Mount
AIR DIFF PRESS XMTR, FIXED, ±1.00%, 0-2.00" WC, 4-20 MA, NO LCD, WALL
product family features
Position insensitive,No moving parts to wear out,Compact size,Fast response time due to low internal volume,Solid-state circuitry for long life,Low power consumption,CE certification
more information & related documents
The Modus T30 Series Differential Pressure Transmitters are reliable, stable, low-air pressure transmitters with 4-20 mA outputs. The T30 Series is DC-powered. Higher ranges utilize piezo-resistive sensors. Ranges are available for 0 in to 0.3 in W.C. to 0 in to 10 in W.C. All models may be furnished in bidirectional ranges, which will measure both positive and negative pressure differentials.
AIR DIFF PRESS XMTR, FIXED, +/-1.00%, 0-2.00" WC, 4-20 MA, NO LCD, WALL
Amphenol Advanced Sensors