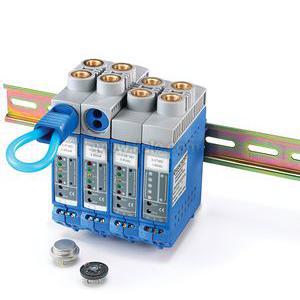 DX3F0110STP25IW | Ashcroft, Inc. | Pressure
DXLdp Series, ±0.25% of span, ±0.02% span T.C. /°F, 1/8" NPT Female, 0-10 Vdc-(12-36 Vdc), Screw Terminal, 0-0.25" WC
Manufacturer:
Ashcroft, Inc.
MPN:
DX3F0110STP25IW
SKU:
DX3F0110STP25IW
availability:Usually Ships in Less Than 42 Business Days
add to cart

product specifications
DXLdp Series, ±0.25% of span, ±0.02% span T.C. /°F, 1/8" NPT Female, 0-10 Vdc-(12-36 Vdc), Screw Terminal, 0-0.25" WC
AIR DIFF PRESS XMTR, FIXED, ±0.25%, 0-0.25" WC, 0-10 VDC, NO LCD, DIN RAIL
product family features
Reliable, repeatable and stable capacitive sensor
Ultra-low pressure ranges 0 to 0.10″ W.C. or ±0.05″ W.C.
DIN rail mount reduces installation and calibration costs
Easy access zero and span adjustments (optional)
0.25% and 0.50% include NIST certificate, option on 1.00% accuracy
CE Standard with all outputs
LED range status indicators
more information & related documents
The Ashcroft DXLdp Series Differential Pressure Transmitters are designed for critical, high accuracy, low pressure applications. The DXLdp Series is available in accuracies of ±0.25%, ±0.50% and ±1.00% of Full Span which include non-linearity (Terminal Point Method) hysteresis, non-repeatability, zero offset, and span setting errors. It is available with voltage or milliamp outputs. The models are available in unidirectional and bidirectional ranges from 0.10″ W.C. to 50″ W.C. and ±0.05″ W.C. to ±25″ W.C. respectively.
AIR DIFF PRESS XMTR, FIXED, ±0.25%, 0-0.25" WC, 0-10 VDC, NO LCD, DIN RAIL