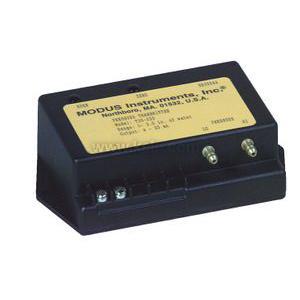 T30-100 | Amphenol Advanced Sensors | Pressure
Air Differential Pressure Transmitter, Fixed, ±1.00%, 0-10.00" WC, 4-20 mA, No LCD, Wall Mount
Manufacturer:
Amphenol Advanced Sensors
MPN:
T30-100
SKU:
T30-100
availability:Call Kele For Availability
add to cart

product specifications
Air Differential Pressure Transmitter, Fixed, ±1.00%, 0-10.00" WC, 4-20 mA, No LCD, Wall Mount
AIR DIFF PRESS XMTR, FIXED, ±1.00%, 0-10.00" WC, 4-20 MA, NO LCD, WALL
product family features
No moving parts to wear out
Fast response time due to low internal volume
Solid-state circuitry for long life
more information & related documents
The Modus T30 Series Differential Pressure Transmitters are reliable, stable, low-air pressure transmitters with 4-20 mA outputs. The T30 Series is DC-powered. Higher ranges utilize piezo-resistive sensors. Ranges are available for 0″ to 0.3″ W.C. to 0″ to 10″ W.C. All models may be furnished in bidirectional ranges, which will measure both positive and negative pressure differentials.
AIR DIFF PRESS XMTR, FIXED, ±1.00%, 0-10.00" WC, 4-20 MA, NO LCD, WALL
Amphenol Advanced Sensors