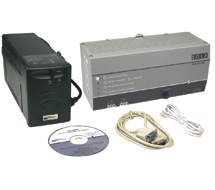 S1K1200 | Appleton Group | Power Supplies
OFF-LINE UPS, 1200VA, 120V
Manufacturer:
Appleton Group
MPN:
S1K1200
SKU:
S1K1200
availability:Contact Kele for more information
add to cart

product family specifications
10.8 lb (4.9 Kg), 8.8 lb (4.0 Kg), 11.6 lb (5.3 Kg), 8.1 lb (3.7 Kg), 10.7 lb (4.7 Kg), 11.4 lb (5.0 Kg)
more information & related documents
The Sola/Hevi-Duty S1K and SDU Series off-line uninterruptible power supplies, UPS, provide economical protection against damaging power interruptions and impulses. These are engineered for use in temperature control systems, industrial applications and building automation systems, BAS. The S1K uninterruptible power supply features three separate outlets for critical devices needing battery backup and surge protection and one surge-protected-only outlet for non-critical devices. Connections are made to the DIN-rail mount SDU units on easy-to-wire screw terminals. In addition, RJ-45 connections for phone/data line surge protection are provided with both the S1K and SDU. UPS monitoring software and cable are included for communication with the protected computer by RS-232 interface. The SDU has an optional relay module that can be connected to the model's port.
OFF-LINE UPS, 1200VA, 120V