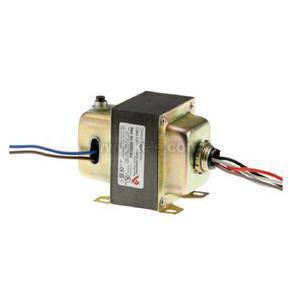 X050BAA | Veris Industries | Power Supplies
120 VAC Primary 24 VAC Secondary Standard Control Transformer with Fuse Protection, 1 Hub and Foot, 50 VA
Manufacturer:
Veris Industries
MPN:
X050BAA
SKU:
X050BAA
Availability:
60 In Stock
add to cart

product specifications
Power Controller||Powering Sensors||Driving Relays||Driving Digitals I/O Circuits||Voltage Reduction||Magnetic Switches
120 VAC Primary 24 VAC Secondary Standard Control Transformer with Fuse Protection, 1 Hub and Foot, 50 VA
TRANSFORMER, 50 VA, 120 VAC, FOOT/SINGLE HUB MOUNT, WITH FUSE
product family features
Multi-tap primary connection models
Manually resettable circuit breaker models
Threaded hub options maximize installation flexibility
more information & related documents
Veris X Series Control Transformers are a convenient source of control power for HVAC control and building automation applications. A wide variety of UL-listed transformers are available with single and dual threaded hub mounting options. Multiple current limiting options are available, including a circuit breaker in some models.
TRANSFORMER, 50 VA,120 VAC TO 24 VAC,FOOT/SINGLE HUB MOUNT FUSE