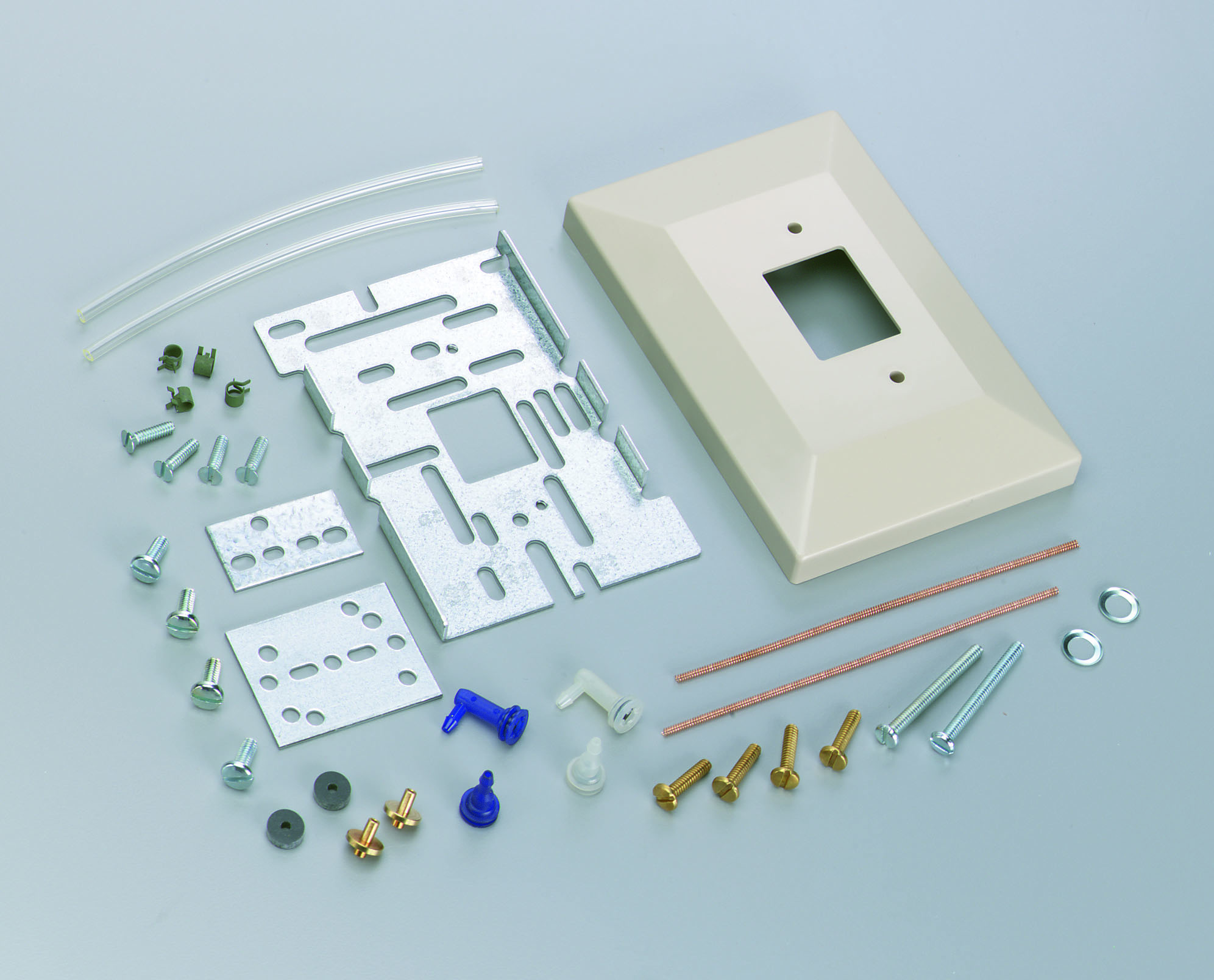 192-484 | Siemens Industry | Pneumatics & Fittings
Thermostat Accessory, UNV ADPT KIT RETRO
Manufacturer:
Siemens Industry
MPN:
192-484
SKU:
192-484
availability:Usually Ships in Less Than 7 Business Days
add to cart

product specifications
Thermostat Accessory, UNV ADPT KIT RETRO
product family features
Direct and reverse acting models available
Highly sensitive bi-metal thermostatic elements
Individual field adjustable sensitivity with graduated scale
Integral field adjustable limit stops
Control pressure test port without removing cover
Standard plastic covers in beige or white available
more information & related documents
The Siemens/Powers 192 and 193 Series pneumatic room thermostats are used to provide various types of control of pneumatic valves and damper actuators in heating and air conditioning systems. All use sensitive bimetals respond to temperature change to modulate control air through a flapper nozzle. These pneumatic thermostats produce a proportional output signal that modulate pneumatic valves and damper actuators in response to load changes in the space. A variety of high volume and low volume output thermostats are available to meet the functional requirements of any building automation system, BAS. The 192 and 193 Series pneumatic thermostats are available in one- and two-pipe, dual temperature, day/night and auto-changeover configurations. Each 192 and 193 Series chassis includes a wall plate for thermostat installation using a variety of rough-in installation kits. Air connections are made with 5/32" (4 mm) O.D. plastic tubing, directly to the thermostat chassis for retrofit applications or with plug-in adapters which slide into the wall mounting plate.
PNEU TSTAT/ACC/UNV ADPT KIT RETRO