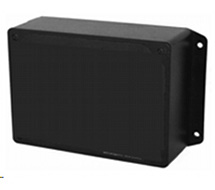 MOD9200LON-E | ACI | Network & Wireless
LONWORKS TRANSCEIVER (E)
Manufacturer:
ACI
MPN:
MOD9200LON-E
SKU:
MOD9200LON-E-K
availability:Usually Ships in Less Than 21 Business Days
add to cart

product family specifications
Transmits to RM24xx contacts open/closed
Transmits to RM24xx 0-10V analog signal
Transmits to RM24xx 0-20MA analog signal
No degradation of accuracy
2 LEDs for data link and active operation
Direct to wall w/tabs using four #8 screws
MOD9200BNT BACnet, 5 terminals RS485, 2 Power terminals
MOD9200M Modbus, 5 terminals RS485, 2 Power terminals
MOD9200LON LON, 5 terminals FTT-10, 2 Power terminals
5 to 95% RH (non-condensing)
8.7″W x 5.7″H x 3.0″D, (22.1 x 14.6 x 7.5 cm)
Proprietary (ACI), IEEE 802.15.4-2003/2006
Data-Link LED confirms receiver reception
1 of 64 network addresses
Direct Sequence Spread Spectrum (DSSS)
5,280 ft (1,600m) Open air
200' - 500' (61-152 m) in building
1 of 63 network addresses
Limited to, 50 physical transmitter addresses
Limited to 100 data PT's & 100 output PT's
Program via FTP w/RJ45 X-over cable (provided buy user)
Yes, (can receive from any channel reapeater)
FCC ID# T4F061213RSO, RoHS
product family features
Supports LonWorks? Protocol (MOD9200LON)
Supports BACnet MSTP Protocol (MOD9200BNT)
100 data points per gateway
Multiple MOD9200 Transceivers can be used for large systems
Low battery and lost sensor alarm indications
Mesh Network - easy to install and relocate sensors without additional wireless installation tools
more information & related documents
The ACI MOD9200 Meshnet900™ network transceiver utilizes reliable Spread Spectrum Mesh Network Radio technology. Together with other Meshnet900™ sensors and controls, the system can be used to wirelessly transmit remote sensor readings, status/alarm indications, control signals and outputs. It is compatible with any control panels or Automation systems that utilize BACnet MSTP (MOD9200BNT) or LonWorks® (MOD9200LON). Up to 50 separate physical wireless sensor transmitters and/or wireless remote output (analog & digital) modules can be used with (1) MOD9200 transceiver. Up to 100 data points can be monitored and controlled. The maximum radio transmission distance is dependent on building type. The maximum open-air transmission distance is 200 to 500 feet open air.