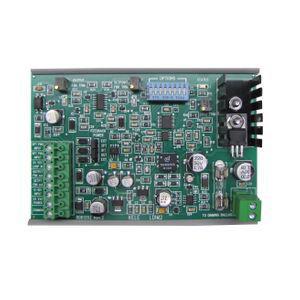 LDIM2 | Kele | Lighting Controls
Electronic Dimmable Ballast Controller Snap-Track Mount
Manufacturer:
Kele
MPN:
LDIM2
SKU:
LDIM2
Availability:
194 In Stock
add to cart

product specifications
Electronic Dimmable Ballast Controller Snap-Track Mount
ELECTRONIC DIMMABLE BALLAST CONTROLLER SNAP-TRK MT
product family features
Control output 0-10 VDC dimmable fluorescent ballasts or LED driver modules
BAS Setpoint (0, 2-10V or PWM)
4-20 mA feedback for light level setpoint and output monitoring
Output is electrically isolated from input
Fail-safe, output to full-bright on lost signal
Manual override of setpoint input
3.25″ x 5.00″ snap-track mount
more information & related documents
The Kele Model LDIM2 is a fluorescent/LED dimming control for dimmable electronic fluorescent ballasts/LED driver module. It is designed for single 0-10V dimming output with a 0-10V input or a PWM input from controllers. Feedback is provided for light level setpoint and light level output. The LDIM2 output interfaces with electronic fluorescent ballasts/LED driver modules designed for an analog 0-10V sinking input.
ELECTRONIC DIMMABLE BALLAST CONTROLLER SNAP-TRK MT