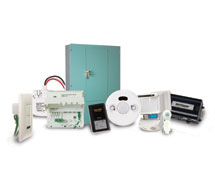 TP262GRY | Watt Stopper, Legrand | Lighting Controls
2-GANG DECORATOR WALL PLATE,GREY
Manufacturer:
Watt Stopper, Legrand
MPN:
TP262GRY
SKU:
TP262GRY
add to cart

product family specifications
LMRC 120 VAC or 230 VAC or 277 VAC, 50/60 Hz
LMRC-100 24 VDC @ 150 mA (Adds 150mA to system network)
Lighting Relay Output Capacity
4 CTRLs per local network (8-relay max)
LMPL-X01 Single or Dual Latching SPST (For recepticals)
LMRC-101 Single Latching SPST (For lights)
LMRC-102 Dual Latching SPST (For lights)
LMIO-101 comm. module for DI/DO
Pigtails 2/circuit on LMRC/LMPL
4 CTRLs per local network (12-relays & 12 dimmers max)
LMRC211 1 latching relay & 0-10V dimmer output
LMRC212 2 (latching) relays & 2 (0-10V) dimmer outputs
LMRC213 3 (latching) relays & 3 (0-10V) dimmer outputs
BACnet MS/TP, w/(LMBC-300 network bridge)
BACnet MS/TP, Free topology (Star or Daisy chain)
Input Devices Modules use 5-20mA each (See module specs)
Output/CTLR Devices Controllers provide network power for remote modules
LMRC-101, LMPL-101 Local network has up to 24 addresses, 4 CTRLs max
Up to 4 ON/OFF loads possible
LMRC-2xx, LMPL-201 Local network has up to 48 addresses, 4 CTRLs max
Up to 12 ON/OFF loads and 12 dimmers possible
LMBC or LMRC Each segment talks with up to 127 "Local networks"
LMCT-100 Prog. tool (Required on first install)
Completely distributed outputs and inputs over BACnet
Gen. Limits , 50° to 104℉ (See module specs)
Gen. Limits, 5-90% RH non-condensing
Hub, ceiling or wall mount (See module specs)
BTL, FCC Part 15, ASHRAE 90.1,RoHs
IECC, EPAct, California Title 24,
product family features
On/off and dimming control options
Plugged components on a free-topology Category 5e DLM local network
Capable of bi-level control, daylight harvesting, plug load control, and dimming
more information & related documents
The Wattstopper Digital Lighting Management, DLM Series is an intelligent, distributed control system that automatically maximizes lighting energy efficiency. DLM is designed to scale from stand-alone control of individual rooms to centralized control of a floor, a building, or an entire campus. With DLM, you layer your choice of control strategies to meet project goals, from energy code compliance to building aesthetics, simplified maintenance and enhanced energy performance. Control options include room controllers for switched or dimmed lighting loads, or for plug loads; digital occupancy sensors; sleek switches and handheld remotes; versatile daylighting sensors; lighting control panels; tools for remote configuration, scheduling and system management; and interfaces providing connectivity to third party devices. For building-wide monitoring and management, multiple DLM local networks may be connected to an industry standard open protocol network for control by a segment manager or building automation system (BAS).
2-GANG DECORATOR WALL PLATE,GREY
LMCT-100 Datasheet
LMRH-102 Datasheet
LMSW-105 Datasheet
LMPL-101 Datasheet
LMSL-400 Datasheet
LMBC-300 Datasheet
LMLS-105 Datasheet
LMSM-ENC1 Datasheet
LMIO-100 Datasheet
LMRH-105 Datasheet
LMDC-100 Datasheet
LMDX-100 Datasheet
LMPL-201 Datahseet
LMCI-100 Datasheet
LMSM-201/603 Datasheet
LMSL-500 Datasheet
LMSW-10X Datasheet
LMRH-101 Datasheet
LMRL-100 Datasheet
LMDM-101 Datasheet
LMIR-100 Datasheet
LMPC-100 Datasheet
LMRC-101/201 Datahseet
LMRC-21X Datasheet
LMSL-305 Datasheet
LMRJ-XX Datasheet
LMPX-100 Datasheet
LMUC-100 Datasheet