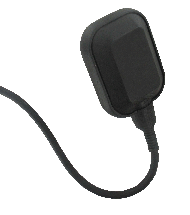 CFS2-CNBPN-40 | Dwyer Instruments | Level
PVC CABLE, SPST, NC, 10A 250V 40FT CABLE
Manufacturer:
Dwyer Instruments
MPN:
CFS2-CNBPN-40
SKU:
CFS2-CNBPN-40
availability:Usually Ships in Less Than 7 Business Days
add to cart

product family specifications
Enclosure: Polypropylene; Cable
CFS2-XXBXX-XX: 10 (8) A @ 250 VAC; CFS2-XXDXX-XX: 1 HP @ 125 VAC 16 FLA;
2 HP @ 250 VAC 12 FLA
Enclosure: 5.43 oz (154 g); Cable: 0.77 oz (21.27 g) per ft
product family features
High reliability with mercury-free, magnetic, mechanical internal design
Economical pricing with multiple options available for increased versatility
Easy installation with counterweights and cable hangers to suit a variety of mounting applications
more information & related documents
The Dwyer CFS2 Series float level switch is a mechanically actuated floating switch intended to activate electrical components, such as pumps, to start and stop automatically. Optional cables are available. Contact Kele for cable length options ranging from 10 to 70ft (3 to 21 m).
PVC CABLE, SPST, NC, 10A 250V 40FT CABLE