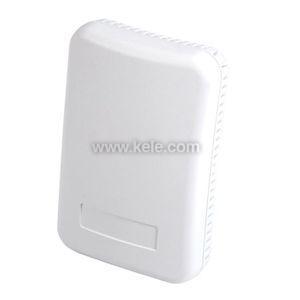 HEW5MSTK | Veris Industries | Humidity
Relative Humidity Sensor, Wall Mount, ±5%, 4-20 mA, Standard, Temperature, 10K Type 3 [11K Shunt] Thermistor, No Temperature Certificate
Manufacturer:
Veris Industries
MPN:
HEW5MSTK
SKU:
HEW5MSTK
availability:Usually Ships in Less Than 12 Business Days
add to cart

product specifications
HS5XX||DCPA-1.2||DCP-1.5-W||UR
Humidification||Dehumidification||Monitoring Indoor Space Humidity||Clean Rooms||Hospitals||Process Control||Laboratories,Museums||Schools||Office Buildings||Data Centers||ESD (Anti-Static) Control
Relative Humidity Sensor, Wall Mount, ±5%, 4-20 mA, Standard, Temperature, 10K Type 3 [11K Shunt] Thermistor, No Temperature Certificate
5% RH WALL 4-20MA TEMP 10K 3 W/11K SHUNT THMS
more information & related documents
The Veris HEW, HED, HO, HD & HW Series deluxe humidity transmitters measure relative humidity in all conditions. All devices are equipped with a thin-film capacitive sensor that is replaceable in the field. The wall-mounted HW model featues a low-profile housing with an LCD display.
5% RH WALL 4-20MA TEMP 10K 3 W/11K SHUNT THMS