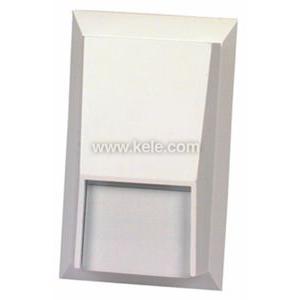 HW21K-T27-XMH | Kele | Humidity
Room Humidity Transmitter, 2% White, 4-20 mA output, 100,000Ω thermistor @ 77°F (25°C), Type II, Membrane Momentary Switch (Wired N.O. to Terminal Block)
Manufacturer:
Kele
MPN:
HW21K-T27-XMH
SKU:
HW21K-T27-XMH
availability:Usually Ships in Less Than 5 Business Days
add to cart

product specifications
DCPA-1.2||DCP-1.5-W||T81U-XR||T85U-XR||UR
Humidification||Dehumidification||Monitoring Indoor Space Humidity||Clean Rooms||Hospitals||Process Control||Laboratories,Museums||Schools||Office Buildings||Data Centers||ESD (Anti-Static) Control
Room Humidity Transmitter, 2% White, 4-20 mA output, 100,000Ω thermistor @ 77°F (25°C), Type II, Membrane Momentary Switch (Wired N.O. to Terminal Block)
HUMIDITY XMTR, WALL, ±2.00%, 4-20 MA, 100K
product family features
Two-wire, 4-20 mA RH output
Optional temperature thermistor
Optional temperature 4-20mA (duct or OSA)
more information & related documents
The Kele Series H_20K Humidity Transmitters are indispensable for Building Automation Systems, BAS, and HVAC applications. Each transmitter measures relative humidity from 5% to 95% RH with 2% accuracy and produce a two wire 4-20 mA linear output. All are available with an optional passive RTD or thermistor. The duct and OSA versions may also be fitted with a 4-20mA temperature transmitter.
2% WALL MNT RH XMT (WHT) W/TMP SNSR 100K THM W/PB