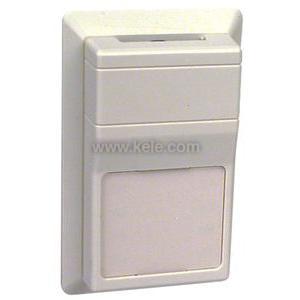 BA/H300-R | BAPI | Humidity
±3% Humidity Transmitter with Interchangeable Output of 0 to 5 V or 4 to 20 mA, Room
Manufacturer:
BAPI
MPN:
BA/H300-R
SKU:
BA/H300R
availability:Call Kele For Availability
add to cart

product specifications
DCPA-1.2||DCP-1.5-W||T81U-XR||T85U-XR||UR
Humidification||Dehumidification||Monitoring Indoor Space Humidity||Clean Rooms||Hospitals||Process Control||Laboratories,Museums||Schools||Office Buildings||Data Centers||ESD (Anti-Static) Control
±3% Humidity Transmitter with Interchangeable Output of 0 to 5 V or 4 to 20 mA, Room
RH XMTR, WALL, ±3.00%, 0-5 VDC OR 4-20 MA, NO TEMP
product family features
Accuracies of 2%, 3% or 5%
Duct and OSA twist-off NEMA 4 housing
24 VDC or 24 VAC power (field-selectable)
4-20 mA, 0-10V, or 0-5V signal (field-selectable)
Optional temperature sensor
more information & related documents
The BAPI BA/H Series 3% accuracy humidity transmitters are designed specifically for HVAC/BAS applications. The room transmitters use Delta or BAPI-Stat II enclosures with optional communication jacks. All duct and OSA units come in weatherproof enclosures selectable for NEMA 3R or IP66 applications. All BA/H transmitters have optional temperature sensors or temperature transmitters. Transmitter outputs include 4-20mA, 0-5V ad 0-10V with replaceable sensors.
3% DELTA RM RH 4-20MA XMTR