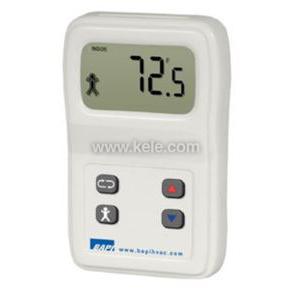 BA/BS4XC-C-2-20M16-Z-1-CG-WMW | BAPI | Humidity
BAPI-Stat 4, Temperature in °C, 2% Humidity Output, 0-100% RH, 4-20 mA, No Override, 1K RTD 385, Common Ground, Warm White Faceplate
Manufacturer:
BAPI
MPN:
BA/BS4XC-C-2-20M16-Z-1-CG-WMW
SKU:
BABS4XCC220M16Z
Availability:
Usually Ships in Less Than 10 Business Days
add to cart

product specifications
Humidification||Dehumidification||Monitoring Indoor Space Humidity||Clean Rooms||Hospitals||Process Control||Laboratories,Museums||Schools||Office Buildings||Data Centers||ESD (Anti-Static) Control
BAPI-Stat 4, Temperature in °C, 2% Humidity Output, 0-100% RH, 4-20 mA, No Override, 1K RTD 385, Common Ground, Warm White Faceplate
RH XMTR, ±2.00%, 4-20 MA, TEMP
product family features
Power and communication on just two wires
Available with temperature sensing, temperature setpoint,
Occupant override, optional display and optional %RH sensing
Thermistor, voltage, resistance or dry contact outputs
Up to 500 ft wire runs - perfect for existing wires
Multiple sensor options on existing twin wires
more information & related documents
The BAPI-COM Series multi-functional humidity and temperture sensor is the newest innovative product from BAPI. It features relative humidity measurement and a full function temperature sensor with temperature setpoint, occupant override, an optional easy-to-read display, all over just two wires. Many existing buildings have two wire sensors but do not have the other sensor features that customers expect in today's sophisticated systems. The BAPI-Com system uses those existing two wires to replace multiple pairs of wires dedicated to just one task. This retrofit sensor can update old systems to a new look without pulling new wire or disrupting the occupants while saving on labor. The sensors are powered and communicate over two wires to a Communication Output Module for use by the BAS system. The outputs are configurable as a thermistor, voltage, resistance or dry contact override output. The sensor is powered by the Communication Output Module which powered by any 24VDC/VAC source.
2% BS4 X-COMBO RH SETPOINT NO O/R 1K RTD DIR SEN