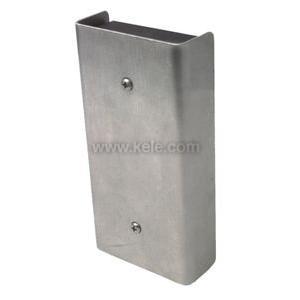 EHRH-2-I-B | Amphenol Advanced Sensors | Humidity
Relative Humidity 2% with Washdown Cover, 10K Thermistor, 4-20 mA, Flying Leads (Back)
Manufacturer:
Amphenol Advanced Sensors
MPN:
EHRH-2-I-B
SKU:
EHRH-2-I-B
add to cart

product specifications
EHRH-C||DCPA-1.2||DCP-1.5-W||UR
Waterproof||Washdown||Humidification||Dehumidification||Monitoring Indoor Space Humidity||Clean Rooms||Hospitals||Process Control||Laboratories,Museums||Schools||Office Buildings||Data Centers||ESD (Anti-Static) Control
Relative Humidity 2% with Washdown Cover, 10K Thermistor, 4-20 mA, Flying Leads (Back)
RH XMTR, WALL, ±2.00%, 4-20 MA, 10K
product family features
Wash down waterproof design
Easy one-point field calibration
Temperature output: Thermistor or 4-20 mA
more information & related documents
The Telaire/Amphenol Advanced Sensors EHRH series humidity transmitters are specifically designed for washdown areas and condensing atmospheres and offer thermistor or 4-20 mA temperature output. The EHRH Series measures relative humidity with a 2% resistive sensor and can withstand 100% saturation. It is made to be surface mounted to a single-gang outlet box or mounted directly to the wall. The EHRH Series are furnished with a waterproof case, connector, and stainless steel cover with leads for termination inside the wall.
2% WASH DOWN HUM.XMTR LESS CVR
Amphenol Advanced Sensors
EHRH Datasheet