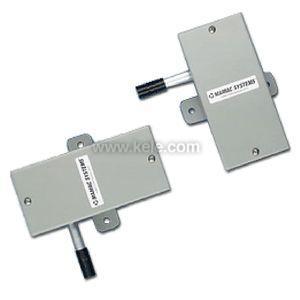 HU-227-2-MA-12 | MAMAC Systems | Humidity
Relative Humidity Transmitter, Outside Air (OSA) Mount Mount, ±2%, 4-20 mA 2-wire, 10K Type II Thermistor
Manufacturer:
MAMAC Systems
MPN:
HU-227-2-MA-12
SKU:
HU2272MA12
add to cart

product specifications
DCPA-1.2||DCP-1.5-W||T81U-XR||T85U-XR||UR
Outdoor Air Humidity||Economizer Control||Psychrometric Calculations||Enthalpy||Dew Point||Wash Down Applications
Relative Humidity Transmitter, Outside Air (OSA) Mount Mount, ±2%, 4-20 mA 2-wire, 10K Type II Thermistor
RH XMTR, OSA, ±2.00%, 4-20 MA, 10K TYPE II
more information & related documents
The MAMAC Systems HU-227 Series Outside Air Humidity and Temperature transmitters are specifically designed for use in HVAC/BAS applications. These instruments measure relative humidity from 0% to 100%. The MAMAC HU-227 Series transmitters has an analog output for humidity and resistance output for temperature.
2% OSA HUM/TEMP 10 K TYPE II