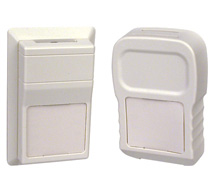 BA/20KH300OEU | BAPI | Humidity
3% OSA RH 0/10VDC XMTR W/ABS BOX 20K THMS
Manufacturer:
BAPI
MPN:
BA/20KH300OEU
SKU:
BA/20KH300OEU
availability:Contact Kele for more information
add to cart

product family specifications
4-20 mA @ 700Ω, 0-5/10 VDC @ 10kΩ min
Resistive with ceramic substrate
80 micron stainless steel sintered filter
32° to 122°F (0° to 50°C)
-40° to 158°F (-40° to 70°C)
IP66 rated UV resistant polycarbonate
IP66 rated, UV resistant polycarbonate
Weather Proof, NEMA 3R, Cast aluminum
Four wire, 16 to 26 AWG terminals
product family features
Accuracies of 2%, 3% or 5%
Duct and OSA twist-off NEMA 4 housing
24 VDC or 24 VAC power (field-selectable)
4-20 mA, 0-10V, or 0-5V signal (field-selectable)
Optional temperature sensor
more information & related documents
The BAPI BA/H Series 3% accuracy humidity transmitters are designed specifically for HVAC/BAS applications. The room transmitters use Delta or BAPI-Stat II enclosures with optional communication jacks. All duct and OSA units come in weatherproof enclosures selectable for NEMA 3R or IP66 applications. All BA/H transmitters have optional temperature sensors or temperature transmitters. Transmitter outputs include 4-20mA, 0-5V ad 0-10V with replaceable sensors.
3% OSA RH 0/10VDC XMTR W/ABS BOX 20K THMS