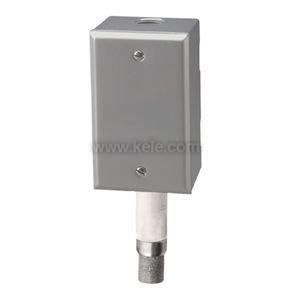 BA/1K[NI]-H210-O-WP | BAPI | Humidity
1K Ω Nickel RTD, ±2% Humidity Transmitter with 0 to 10 V Output, Outside Air, Weatherproof Enclosure
Manufacturer:
BAPI
MPN:
BA/1K[NI]-H210-O-WP
SKU:
BA/1KNIH210OWP
availability:Usually Ships in Less Than 7 Business Days
add to cart

product specifications
DCPA-1.2||DCP-1.5-W||T81U-XR||T85U-XR||UR
Outdoor Air Humidity||Economizer Control||Psychrometric Calculations||Enthalpy||Dew Point||Wash Down Applications
1K Ω Nickel RTD, ±2% Humidity Transmitter with 0 to 10 V Output, Outside Air, Weatherproof Enclosure
RH XMTR, OSA, ±2.00%, 0-10 VDC, 1K NI RTD
product family features
Duct and OSA NEMA 4 housing
24 VDC or 24 VAC power (field-selectable)
4-20 mA, 0-10V, or 0-5V signal (field-selectable)
Optional temperature sensor available
Optional setpoint available
Optional override button available
more information & related documents
The BAPI BA/H200 Series ±2% accuracy humidity transmitters from BAPI are designed specifically for HVAC systems. Room sensors are available in the traditional Delta style enclosure or the new BAPI STAT 4. All Duct Units feature medical-grade closed cell foam to seal the probe insertion hole and to absorb vibration. All Outside Air Units have etched Teflon leadwires and are built to withstand high humidity and condensation and perform under real world conditions. Duct and OSA units are available in weatherproof enclosures selectable from IP66 or NEMA 3R. RH transmitter outputs include 4-20 mA, 0-5V, and 0-10V with replaceable sensor tips.
2% OSA RH 0/10VDC XMTR WTRPRF BOX 1K NICKEL RTD