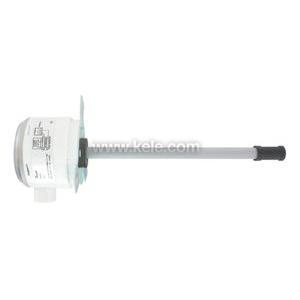 RHP-2D2D-LCD | Dwyer Instruments | Humidity
Relative Humidity, Passive Temperature Sensor Transmitter, 2%, Duct Mount with Plastic Hydrophobic Filter, 0-10 VDC RH Output, 100 Ω RTD DIN 385, LCD Display
Manufacturer:
Dwyer Instruments
MPN:
RHP-2D2D-LCD
SKU:
RHP-2D2D-LCD
availability:Usually Ships in Less Than 8 Business Days
add to cart

product specifications
Humidification||Dehumidification||Supply||Discharge||Return Air||Economizers||Clean Rooms||Data Centers||Process Control||Schools||Hospitals||Office Buildings
Relative Humidity, Passive Temperature Sensor Transmitter, 2%, Duct Mount with Plastic Hydrophobic Filter, 0-10 VDC RH Output, 100 Ω RTD DIN 385, LCD Display
RH XMTR, DUCT, ±2.00%, 0-10 VDC, 100 RTD 385
product family features
Robust capacitance humidity sensor
Interchangeable filter and replaceable sensor options
more information & related documents
The Dwyer Series RHP Temperature and Humidity Transmitter combine the voltage or current humidity transmitter output with a passive temperature thermistor or RTD output. The polymer capacitance humidity sensor is not affected by condensation, fog, high humidity, or contaminants. The humidity sensors are available with 2% or 3% accuracies. Duct mounted transmitters are available with an optional two-line alpha numeric LCD display. The Series RHP is available with interchangeable filter options as well as replaceable sensors.
2% DUCT RH/TEMP XMITER 0-10VDC PT100RTD DIN385LCD