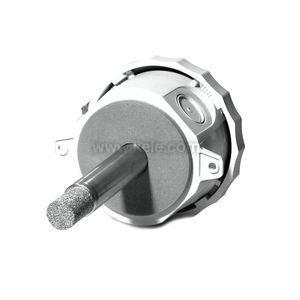 A/RH3-CP-D-5 | ACI | Humidity
Humidity Sensor, Duct, 7.25" Probe, ±3.00%, Field Selectable Output, 10K Type II
Manufacturer:
ACI
MPN:
A/RH3-CP-D-5
SKU:
A/RH3CPD5
availability:Usually Ships in Less Than 8 Business Days
add to cart

product specifications
Humidification||Dehumidification||Supply||Discharge||Return Air||Economizers||Clean Rooms||Data Centers||Process Control||Schools||Hospitals||Office Buildings
Humidity Sensor, Duct, 7.25" Probe, ±3.00%, Field Selectable Output, 10K Type II
4-20 mA||0-5 VDC||0-10 VDC
HUMIDITY SENSOR, DUCT, ±3.00%, FLD SEL OUT, 10K TYPE II
product family features
Duct and OSA twist-off NEMA 4 housing
Field selectable current or voltage outputs
Single point field calibration
Optional temperature sensor
more information & related documents
The ACI A/RH3 Series relative humidity transmitters are specifically designed for use in HVAC/BAS applications and deliver/or have a proportional 4 to 20 mA, 0 to 5 VDC, or 0 to 10 VDC output for 3% measurement. it is available for room, duct, outside, and stainless steel wall plate applications. The A/RH3 Series has on board DIP switches which allow the user to select the desired output signal and can be powered by AC or DC power sources. Each A/RH3 Series humidity transmitter is calibrated using a NIST Traceable Temperature/Humidity Chamber. Three and five point NIST calibration certificates are available and optional.
3% DUCT RH XMTR W/TMP SNSR 10K OHM 2 THMS 0/5V
ACI RH Duct and OSA Series Installation and Operation Instructions