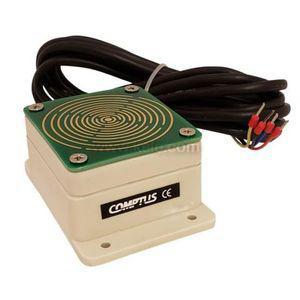 A70H-RS | Comptus | Gas & Specialty Sensors
Rain and Snow Sensor, Normally Open Relay, 120 VAC (2A) / 24 VDC (2A), ABS Enclosure, IP67 Rating, Supply Voltage 12-24 VDC
Manufacturer:
Comptus
MPN:
A70H-RS
SKU:
A70H-RS
product specifications
Rain and Snow Sensor, Normally Open Relay, 120 VAC (2A) / 24 VDC (2A), ABS Enclosure, IP67 Rating, Supply Voltage 12-24 VDC
more information & related documents
The Comptus A70H-RS Series rain and snow sensor provides qualitative detection of rain or snow. It is designed to provide control of automated windows, wipers, and snow melting systems. The ring conductor senses rain or snow on the surface and generates an output switch signal.