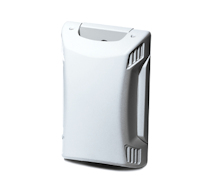 TSENSE | ACI | Gas & Specialty Sensors
CO2,TEMP, RH 0 TO 10 VDC AND BACNET
Manufacturer:
ACI
MPN:
TSENSE
SKU:
TSENSE
availability:Usually Ships in Less Than 21 Business Days
add to cart

product family specifications
24 VAC +/-20%, 50/60 Hz (half-wave rectifier); 16.5-40 VDC Max.
3VA for 24VAC, 3W for 24VDC (peak); <0.9W (average)
Sensing Technology/Sensing Method
Single beam infrared sensing technology (NDIR); Diffusion
Measurement Range Default
Out 1: 0-5 VDC or 0-10 VDC (Default) | Out 2: 4-20 mA (500 Ohm Load Max.)
+/- 40 ppm +/- 3% of reading (@ 15-35°C; 20-70% RH and 101.3 kPa)
+ 1.6% reading per kPa (deviation from standard pressure 101.3 kPa)
< 1 minute (@ full specs < 15 minutes)
Operating Temperature/Relative Humidity Range
32 to 122oF (0 to 50oC)/0 to 95%, non-condensing
Product Dimesions (Room Mount)
(H) 4.5" (W) 2.75" (D) 1.12"
Product Dimesions (Duct Mount)
(H) 5.98" (W) 3.33" (D) 1.85"
product family features
Universal outputs (0-5 VDC, 0-10 VDC, and 4-20 mA)
0 to 2,000 ppm range (default on each unit)
Infrared Sensing Technology (Based on single beam)
Outputs, Setpoints, Override available for each unit
more information & related documents
The A/CO2 Series is based on a single beam, non dispersive infrared technology and is a cost efficient solution for measuring carbon dioxide (CO2) levels for building climate control. Kele is the leading supplier of building automation products. When you need the right product, right now, count on Kele.
CO2,TEMP, RH 0 TO 10 VDC AND BACNET