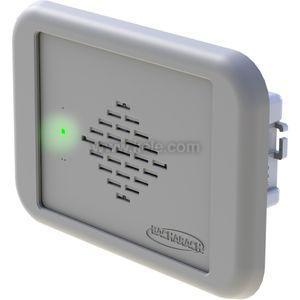 6203-0001 | Bacharach | Gas & Specialty Sensors
R-410a, Calibrated Sensor Assembly 2,500 ppm range
Manufacturer:
Bacharach
MPN:
6203-0001
SKU:
6203-0001
add to cart

product specifications
R-410a, Calibrated Sensor Assembly 2,500 ppm range
REFRIG SENSOR, R-410A, WALL, 0-2500 PPM, MODBUS, 2 RELAYS, NO LCD, PLASTIC ENCLOSURE
more information & related documents
The Bacharach 6203 Series or MVR-300 VRF Refrigerant Leak Detectors are wall mounted, line voltage, relay detectors. It is an electronic detection system used to measure various gases to switch at a high limit which can be wired to fans, damper actuators, and etc. Gases measured include R410A, R404A, R32 and R407C refrigerant.
R410A WALL SWITCH MVR 300 120 VAC 2.5K PPM