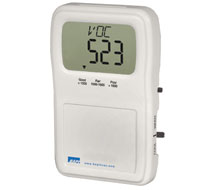 * product family image displayed
BABS3XC050 | BAPI | Gas & Specialty Sensors
CO2 BAPI WALL SNSR 0-5 VDC TEMP 100 OHM RTD
Manufacturer:
BAPI
MPN:
BABS3XC050
SKU:
BABS3XC050
Availability:
Usually Ships in Less Than 7 Business Days
add to cart

product family specifications
0 to 5 VDC Output Units: 9-35 VDC
@ 200 mA Max 0 to 10 VDC Output
Units: 15-35 VDC @ 200 mA Max
Humidity: Capacitive Polymer
Temperature: Thermistor, RTD
Main Display: 0.76″ 4-digit numeric
NEMA 1, ABS, Plastic, Material Rated UL84v-0
2″ x 4″ J-Box or drywall mount (screws provided)
product family features
Optional display available
Output corresponds to 0 to 2000 ppm of CO2
Available with optional temperature and humidity outputs
more information & related documents
The BAPI BA/BS3xxC Series Relative Humidity and Temperature Sensors measure and serve as an indicator of space occupancy. The BAPI BA/BS3xxC also has 2% relative humidity and various temperature sensor options. All units have no override, no LED and no legend.
CO2 BAPI WALL SNSR 0-5 VDC TEMP 100 OHM RTD