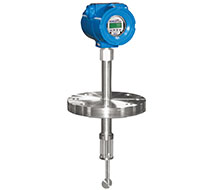 NFP-12-P-01-Y1V1ZV-L-1 | Venture Measurement Co. LLC | Flow
XP 12 IN LINE 4 IN FLG 150LB LIQUID
Manufacturer:
Venture Measurement Co. LLC
MPN:
NFP-12-P-01-Y1V1ZV-L-1
SKU:
NFP12P01Y1V1ZVL
availability:Usually Ships in Less Than 21 Business Days
add to cart

product family specifications
2-line alphanumeric with bar graph
Factory pre-configuration required to assure application/product match: specify pipe size and material/schedule, fluid/gas type, operating pressure and temperatures, and minimum/maximum flow rates
Gas 15:1 application dependent
4″ to 60″ (100 to 1500 cm)
Install in straight pipe section with a minimum distance of 10 pipe diameters upstream and 5 pipe diameters downstream to any bend, obstruction or transition
Liquid, non-volatile gases, or steam
-65° to 425℉ (-54° to 218℃), other ranges special order
>1000 psi (69 bar) for primary sensing elements; piping connections per applicable ANSI specs
Materials Of Construction
316L stainless steel wetted parts, Polyester powder coated aluminum housing
-4° to 170℉ (-20° to 75℃)
Height 10.8″ (32.4 cm) from mounting flange to top of transmitter; insertion length depends on pipe size specified, force sensor locates in center of pipe
product family features
Quick response time for flow change display can be dampened in less than 1 second
Rugged design includes no moving parts to wear out
All welded sensor construction for durability
Hermetically sealed to withstand challenging environmental conditions
Maintenance-free keeps cost of ownership down
Integral display for local indication of flow and totalization
more information & related documents
The Venture Measurement Niagara NFP Series ForceMeter™ is an insertion type flow meter that can measure water or steam. It utilizes a hermetically sealed strain-gage bridge circuit to convert flow force to a two-wire 4-20 mA output signal that is proportional to flow rate. All wetted parts are 316L stainless steel and the meter mounts to 4" and larger pipes using a 2" or 4" ANSI 150# or 300# raised face flange. The NFP Series comes pre-calibrated and configured based on the application parameters provided at the time of order; the meter only needs to be zeroed to adjust for installation orientation. Many different models and configuration options are available, such as retractable insertion types, inline models, and hazardous approval.
XP 12 IN LINE 4 IN FLG 150LB LIQUID
Venture Measurement Co. LLC