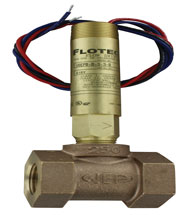 V6EPS-S-S-3-S-MT | Dwyer Instruments | Flow
FLOW SW, XPRF, SS, SPDT, 1", NPT, SS, HTEMP
Manufacturer:
Dwyer Instruments
MPN:
V6EPS-S-S-3-S-MT
SKU:
V6EPS-S-S-3-S-MT
availability:Usually Ships in Less Than 15 Business Days
add to cart

product family specifications
Gases or liquids compatible with wetted materials
Standard V6 Models: Vane: 301 SS; Lower Body: brass or 303 SS; Magnet: Ceramic; Other: 301, 302 SS; Tee: Brass, iron, forged
steel, or 304 SS. V6 Low Flow Models: Lower body: Brass or 303 SS; Tee: Brass or 304 SS; Magnet: Ceramic; O-ring: Buna-N
standard, Fluoroelastomer optional; Other: 301, 302 SS
-4 to 220℉ (-20 to 105℃) Standard, MT high temperature option 400℉ (205℃) (MT not UL, CSA, ATEX, IECEx or KC) ATEX
Compliant AT, IECEx IEC Option and KC (KC Option), Ambient Temperature -4 to 167℉ (-20 to 75℃) Process Temperature: -4 to
Brass lower body with no tee models 1000 psig (69 bar), 303 SS lower body with no tee models 2000 psig (138 bar). Brass tee
models 250 psi (17.2 bar), iron tee models 1000 psi (69 bar), forged and stainless steel tee models 2000 psi (138 bar), low flow
models 1450 psi (100 bar)
Weatherproof and Explosion-proof. Listed with UL and CSA for Class I, Groups A, B, C and D; Class II, Groups E, F, and G
SPDT snap switch standard, DPDT snap switch optional
UL models: 5 A @125/250 VAC. CSA, ATEX and IECEx models: 5 A @ 125/250 VAC (V~); 5 A res., 3 A ind. @ 30 VDC (V ). MV
option: .1 A @ 125 VAC (V~). MT option: 5 A @125/250 VAC (V~). [MT option not UL, CSA, ATEX or IECEx]
UL models: 18 AWG, 18″ (460 mm) long. ATEX/CSA /IECEx models: terminal block.
Brass or 303 stainless steel
3/4″ male NPT standard, 3/4″ female NPT or M25 with BSPT option on junction box models
1/2″ male NPT or 1/2″ male BSPT on models without a tee
Switch can be installed in any position but the actuation/deactuation flow rates in the charts are based on horizontal pipe runs
Standard V6 models none. Without tee models vane is trimmable. Low flow models are field adjustable in the range shown
2 to 6 lb (.9 to 2.7 kg) depending on construction.
Custom calibration, bushings, PVC tee, reinforced vane, DPDT relays
ATEX, CE, CSA, IECEx, KTL, UL
product family features
Unique magnetically actuated switching design gives superior performance
Features a free-swinging vane which attracts a magnet within the solid metal switch body, actuating a snap switch by means of a simple lever arm with no bellows, springs, or seals to fail
Leak proof body machined from bar stock
Electrical assembly can be easily replaced without removing the unit from installation so that the process does not have to be shut down
Choice of models in a tee with calibrated vane or field adjustable trimmable vane
Easy installation with simple pipe insert via tee and simple electrical switch connections
High pressure rating of 1000 psig (69 bar) with the brass body and 2000 psig (138 bar) with the 316 SS body
Low flow model offers field adjustable set point
more information & related documents
The Dwyer V6 Series Flotect® Flow Switches is surprisingly compact, and specifically engineered to monitor liquid, gas, or air flows. Time tested in thousands of pipeline installations and processing plants around the world, this Series is Weatherproof, designed to meet NEMA 4 and Explosionproof (listing included in specifications). Tees are available for installation in pipelines from 1/2″ to 2″. With bushings added the unit is easily adapted to 1/4″ and 3/8″ piping.
FLOW SW, XPRF, SS, SPDT, 1", NPT, SS, HTEMP
V6 Data Sheet