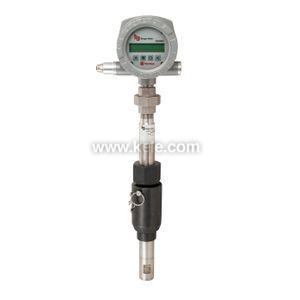 VCA050CSSWTFABGSSG | Badger Meter | Flow
VN2000 Compact Insertion Vortex Meter, 5" Pipe, Stainless Steel, Mounting Assembly, Mass Flow, Temperature, Remote, 24 VDC, 10FT Cable (Remote Transmitter), Gas, Display, 4-20 mA, Standard Testing
Manufacturer:
Badger Meter
MPN:
VCA050CSSWTFABGSSG
SKU:
VCA050CSSWTFABGSSG
availability:Usually Ships in Less Than 5 Business Days
add to cart

product specifications
VN2000 Compact Insertion Vortex Meter, 5" Pipe, Stainless Steel, Mounting Assembly, Mass Flow, Temperature, Remote, 24 VDC, 10FT Cable (Remote Transmitter), Gas, Display, 4-20 mA, Standard Testing
VN2000, 5", TEMP, REM, 10FT CBL, GAS, 4-20MA
product family features
Measures Steam, Water or Gas (air)
2 Line, 16 Character Display
1000 psi max and 400℉ (204℃)
SS Construction w/No moving parts
Custom Sized for 2″ to 24″ Pipes
4-20mA or MODBUS Comm. Output
Selectable engineering units
more information & related documents
The VN2000 Series Compact Insertion Vortex Flow Meter measures the flow rate of steam, gas or liquids over a large flow range. The transmitter has an integral display and calculates volumetric flow or mass flow rate or BTU's. The outputs are either 4-20mA or a Modbus signal to a Building Automation System. The meter is designed for specific pipe sizes and can be provided for Hot Tap installation. The vortex sensing element is machined out of one piece of solid stainless steel and engineered to stand up to abusive pipe environments. There are no internal O-rings or seals of any kind and absolutely no leak paths into the sensors or electronics. Kele is the leading supplier of building automation products. When you need the right product, right now, count on Kele.
VN2000, 5", TEMP, REM, 10' CBL, GAS, 4-20MA