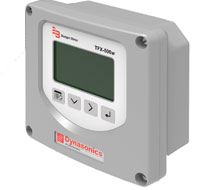 DW-G-CT-ES-AK-AF-XX-G-F | Badger Meter | Flow
FLOW ULTRASONIC MTR 1" COPR 24VDC 50' CBL 30' CON
Manufacturer:
Badger Meter
MPN:
DW-G-CT-ES-AK-AF-XX-G-F
SKU:
DW-G-CT-ES-AK-AF-XX-G-F
availability:Usually Ships in Less Than 10 Business Days
add to cart

product family specifications
Input range 10…40V DC and 9…28V AC RMS
AC input voltage frequency range 50…60 Hz
Maximum 8 Watts power consumption
Isolated from power ground
1 or 2 independent channels
Configurable as square wave 0…30V pulse with 2.5 V threshold
Configurable as sine wave, zero-centered with 200 mV amplitude and 45 mV threshold
0…10 kHz frequency input range
Over-voltage, transient and reverse polarity protected
TTL, 1…4000 Hz, square wave
16-bit resolution (0…10V and 4…20 mA), 15-bit resolution (0…5V)
200 ms, 90-10% step response
0…5V, TTL, 200 ms 90…10% step response, driving <0.1 uF
Over-voltage, transient and reverse polarity protected
4-wire interface/half duplex
Over-voltage/ESD Protection
Isolated from power ground
USB host interface (A connector)
USB device interface (mini B connector)
Over-voltage/ESD/transient protected
Membrane keypad / domed tactile response
128 × 64 pixel backlit graphical display
Keypad interface is protected from ESD
Unlatch Relays, Reset Totalizer, Unlatch Relays and Reset Totalizer, Inhibit Flow Channels
Flow Rate, Total, Flow Rate and Total
second (S), minute (M), hour (H), day (D)
℉ (Fahrenheit),℃ (Celsius), °R (Rankine), or °K (Kelvin)
product family features
Clamp-on, non-invasive flow meter
Bidirectional flow measurement system
Measures flow rate, total and velocity of water flow
Compact enclosure uses large, easy-to-read graphical display
more information & related documents
The Badger Meter® TFX-500W Series Transit Time Ultrasonic Flow Meter measures volumetric flow of clean water in pipes 10″ or smaller. By clamping on the outside of the pipe, the ultrasonic meter installs without cutting or tapping the pipe. Kele is the leading supplier of building automation products. When you need the right product, right now, count on Kele.
FLOW ULTRASONIC MTR 1" COPR 24VDC 50' CBL 30' CON