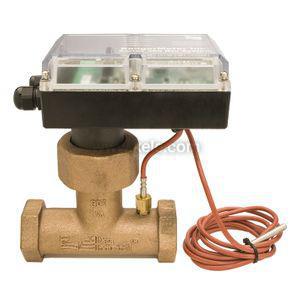 380212000-1202 | Badger Meter | Flow
BTU Meter, 1 1/4in. Pipe, Dual Service
Manufacturer:
Badger Meter
MPN:
380212000-1202
SKU:
380212000-1202
availability:Usually Ships in Less Than 10 Business Days
add to cart

product specifications
BTU Meter, 1 1/4in. Pipe, Dual Service
BTU METER,1 1/4IN PIPE,DUAL SERVICE
product family features
Scaled pulse output for direct BAS monitoring
Two temperature sensors included
Compact, fits within a standard 2X4 stud wall
Compatible with potable water and water/glycol mixtures
Modbus and BACnet, RS-485 standard
more information & related documents
The Badger Meter 380 Series BTU meters provide an inexpensive solution to monitoring thermal energy consumption in cold or hot water systems. The integrated flow and temperature sensors along with the internal metering components make installation and commissioning easy. With on-board Modbus and BACnet communication and a compact design that will fit in a wall, the 380 Series is perfect for networking and multi-tenant billing applications. Available at Kele. Order now and have your product in 3 days with our standard shipping.
BTU METER,1 1/4IN PIPE,DUAL SERVICE