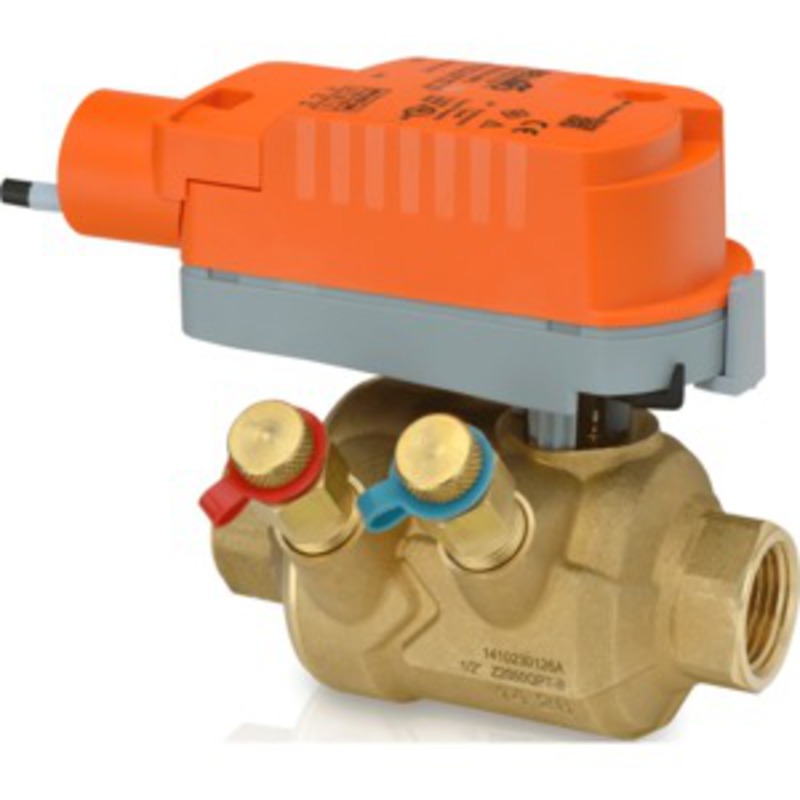 Z2050QPT-F+CQKB24-S-RR | Belimo | Control Valves
ZoneTight, 0.5", 2 Way, 4.3 GPM, w/ Electronic Fail-Safe, 24V, On/Off, SW
Manufacturer:
Belimo
MPN:
Z2050QPT-F+CQKB24-S-RR
SKU:
Z2050QPT-F+CQKB24-S-RR
availability:Usually Ships in Less Than 7 Business Days
add to cart

product specifications
cULus acc. to UL60730-1A/-2-14, CAN/CSA E60730-1:02, CE acc. to 2004/108/EC and 2006/95/EC
Ambient Temperature Range
35°F to 104°F [1.7°C to 40°C]
Body Pressure Rating (psi)
incorporated into the ball
ZoneTight, 0.5", 2 Way, 4.3 GPM, w/ Electronic Fail-Safe, 24V, On/Off, SW
3 ft [1 m], 18 GA plenum cable with 1/2" conduit connector
5 to 95% RH non-condensing
Media Temperature Range (Water)
36°F to 212°F [2°C to 100°C]
Power Consumption Holding
Power Consumption Running
24 VAC ± 20%, 50/60 Hz, 24 VDC ± 10%
chilled, hot water, up to 60% glycol
Storage Temperature Range
-40°F to 176°F [-40°C to 80°C]
5 VA (class 2 power source)
product family features
Compensates for pressure variations to maintain system performance at varying loads
Predictable flow throughout valve travel provides favorable energy savings
Helps to maintain desired delta T and reduces additional chiller staging
Constant flow performance reduces actuator movement and hunting to extend actuator life
Valve is sized based on coil flow rate (GPM) which simplifies valve selection and saves time without calculations
Small (compact) size for tight spaces
more information & related documents
The Belimo PIQCV Series valves combine a differential pressure regulator with a 2-way characterized control valve to supply a specific flow rate regardless of system pressure fluctuations. The PIQCV Series offers all the advantages of the PICCV series but in an ultra compact configuration. The valve performs the function of a balancing valve and a control valve in one unit. PIQCV valves can be used to regulate flow through air handling unit heating and cooling coils, fan coil units, unit ventilators and VAV reheat coils.
1/2IN/4.3GPM/W/ELE FAIL-SAFE/24V/ON/OFF/SW