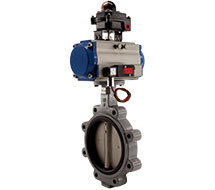 14F12M | Valve Solutions | Control Valves
ADAPTER/FOR/OLD/MALE/1005/TO/NEW/1005-X
Manufacturer:
Valve Solutions
MPN:
14F12M
SKU:
14F12M
availability:Usually Ships in Less Than 3 Business Days
add to cart

product family specifications
more information & related documents
Valve Solutions butterfly valves have a variety of actuators, replacement parts, and accessories for the KB series valves. You can find manual wheels, solenoids, actuator adaptor linkages, and packing kits from Kele and VSI. If you don't see what you need please ask one of our sales team members to help you.
ADAPTER/FOR/OLD/MALE/1005/TO/NEW/1005-X