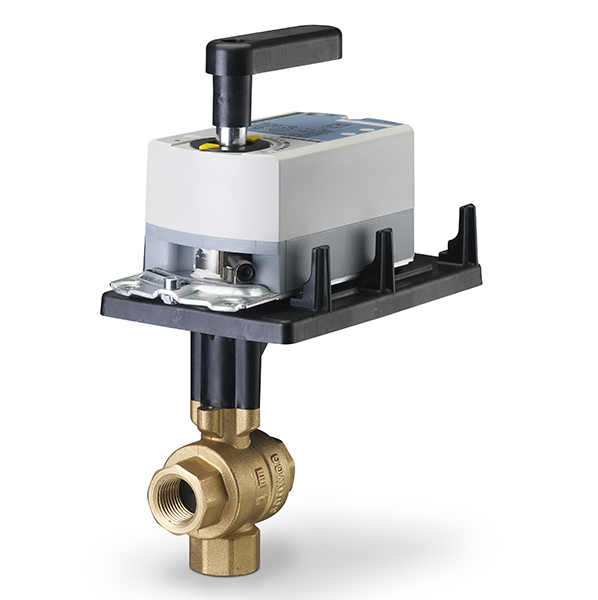 171F-10359S | Siemens Industry | Control Valves
3-way, 3/4", 10 Cv Stainless Steel Ball Valve Coupled with 3-Postion Floating, Spring Return Actuator
Manufacturer:
Siemens Industry
MPN:
171F-10359S
SKU:
171F-10359S
availability:Usually Ships in Less Than 5 Business Days
add to cart

product specifications
3-way, 3/4", 10 Cv Stainless Steel Ball Valve Coupled with 3-Postion Floating, Spring Return Actuator
product family features
200 psi close-off pressure
0.4 to 160 Cv ranges depending on valve size
600/WOG/ANSI 250 pressure rating
Double o-ring stem packing
Blow-out proof stem for high pressure safety
Thermal barrier on universal mounting bracket
more information & related documents
The Siemens 599 Series ball valves and valve actuators deliver comprehensive control solutions for almost any chilled water, hot water, or 50% glycol applications. Available in spring return, non-spring return, 2-position, floating, and proportional control these valves and actuators suit most applications. Two-way valves are available with chrome-plated brass ball and brass stem or stainless steel ball and stem for harsher conditions. The 599 Series has a wide variety of Cv ranges to help you size the control of your application correctly.
3W/3/4IN/10CV/SS BALL/NO/24VAC/SR/3P