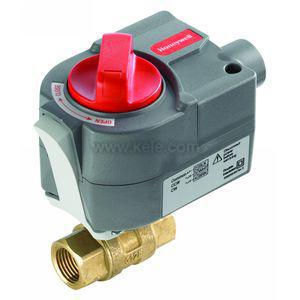 VBN2CLSXB202 | Honeywell | Control Valves
VBN2C015.30SX+MS7505A2130+FSC+3R--1in 2-way 15.3CV Stainless Trim+Modulating Floating 24 VAC 1 Aux switch Fail Safe Closed NEMA 3R Enclosure
Manufacturer:
Honeywell
MPN:
VBN2CLSXB202
SKU:
VBN2CLSXB202
Availability:
Usually Ships in Less Than 5 Business Days
add to cart

product specifications
VBN2C015.30SX+MS7505A2130+FSC+3R--1in 2-way 15.3CV Stainless Trim+Modulating Floating 24 VAC 1 Aux switch Fail Safe Closed NEMA 3R Enclosure
2-WAY/1IN/CV-15.3/NPT/SS/MOD/FLTG/FC/W/AUX
product family features
Parabolic flow insert constructed into the ball
Cv ratings similar to globe valves
Three-way body pattern similar to globe valves
Low torque means smaller, lower cost actuators
Removable manual override handle
Flexible bracket orientation
Available with or without actuator
more information & related documents
The VBN2 and VBN3 Series are Honeywell's characterized flow, low-torque, two-, and three-way ball valves. They are designed to provide Cv ratings that closely match industry-standard globe valves, and they have equal percentage flow characteristics. A single-style bracket maximizes simplicity and flexibility in mounting spring or non-spring return actuators. The valve bodies are 1/2" to 3" NPT sizes and use low-torque, low-cost actuators.
2-WAY/1IN/CV-15.3/NPT/SS/MOD/FLTG/FC/W/AUX