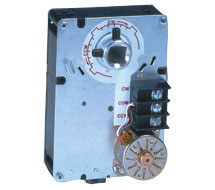 * product family image displayed
ML7295A1014 | Honeywell | Actuators & Dampers
ACT, 4-20 MA, 142 IN LBS., SR, 24 VOLT
Manufacturer:
Honeywell
MPN:
ML7295A1014
SKU:
ML7295A1014
Availability:
Usually Ships in Less Than 14 Business Days
add to cart

product family specifications
Two-position, floating, Proportional 0-10 VDC, 4-20 mA
NO or NC, 50 VA, 24 VAC, Differential: Optional 3 angular degree minimum
45-60 dBA at 1 meter maximum
20° to 125℉ (-18° to 50℃)
5% to 95% RH noncondensing
Selectable: 45 degree, 60 degree, 90 degree
UL File #E4436; plenum rated, CE (select models only)
product family features
Superior A/C synchronous submotor for consistent timing and long life
Manual declutch lever for override
Two minimum position setscrews included
Perfect for Honeywell D690 Round Dampers
more information & related documents
The Honeywell ML6161 and ML7161 actuators have 35 in-lb (4 Nm) torque ratings and the ML6174 and ML7174 have 70 in-lb (8 Nm) of torque. These non-spring return actuator families are designed to control VAV terminal unit dampers or Honeywell ball valves. The ML61xx models take an SPDT/floating control signal and the ML71xx models take a 2-10 VDC (or 4-20 mA, with a 500 ohm resistor) control signal.
ACT, 4-20 MA, 142 IN LBS., SR, 24 VOLT
ML61xx, ML71xx Product Data