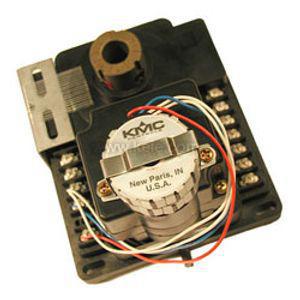 CEP-4005 | KMC Controls | Actuators & Dampers
Controller: VAV, 45 in-lbs, 100 deg, CCW Close, No Sensor
Manufacturer:
KMC Controls
MPN:
CEP-4005
SKU:
CEP-4005
availability:Usually Ships in Less Than 14 Business Days
add to cart

product specifications
Controller: VAV, 45 in-lbs, 100 deg, CCW Close, No Sensor
ELEC.CONT.100 DEG.CCWW/OSENSOR
product family features
Actuator section has magnetic clutch
Available with built in stops or no stops
Temperature compensated hot-wire anemometer
more information & related documents
The CEP-4000 Series is a pressure-independent combination controller-actuator designed primarily for use on variable air volume terminal units. Cooling and heating air flow is sensed by a temperaturecompensated hot-wire anemometer. Velocity sensing is unaffected by changes in the duct air temperature. The CEP-4000 series offers full-range flow control of VAV terminal units when used with the CTE-1000/1100/5000 series room thermostats. Air-velocity flow control limits are set at the room thermostat or remotely with the REE-1012 remote-limits accessory module. The actuator section provides a magnetic clutch that allows the actuator to be stalled at either end of stroke, eliminating the requirement for mechanical stops or end switches. The controller-actuator is available with (100°, 60°, and 45°) built-in stops or (360°) no stops. Combined with available REE-1000/4000 series accessory modules, the controllers provide proportional or multi-position electric or hot-water reheat, cooling/heating changeover, and dual-duct applications.
ELEC.CONT.100 DEG.CCWW/OSENSOR